ABOUT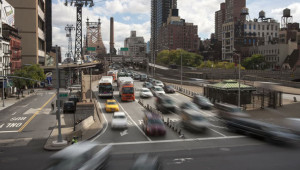 Vos & Eisenfeld LLP is the premier law firm in helping clients with their workers' compensation and social security cases. We specialize in helping injured workers obtain the treatment and benefits they deserve. The firm will work tirelessly to achieve the goals of our clients.
Our firm keeps abreast of the current changes in the workers' compensation laws so that we may provide the best service for our clients. The laws are constantly changing but the attorneys at Vos & Eisenfeld LLP stay at the forefront of these changes and are able to advise their clients accordingly. Doctors and other practitioners look to the firm for advice and updates on the changes in the laws.
When someone will be out of work for an extended period due to their work-related injuries, they will then become eligible to apply for social security disability. Vos & Eisenfeld LLP also have expertise in handling these claims and will be able to guide you through the process.
Vos & Eisenfeld LLP have built a reputation for vigorously fighting for their client's rights and to achieve the best possible results.  Past clients, attorneys and doctors recommend us with confidence knowing that we will do our best to help you achieve your desired outcome.
We also work with attorneys who handle medical malpractice and personal injury claims. Do not hesitate to contact us if you feel you may have a claim in this area.
We are always available to help you with your case. Our firm has a Spanish speaking attorney along with Spanish speaking staff. We are conveniently located in Queens with our main office in Forest Hills and office by appointment in Jackson Heights.  We also travel to any location to meet with prospective clients.
Vos & Eisenfeld LLP handle cases throughout Queens, Brooklyn, Bronx, Manhattan and Staten Island. We also handle cases in Westchester County and Long Island.